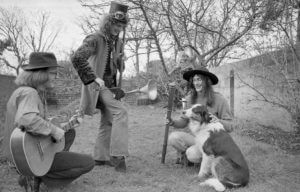 The Issue of Control:  "There is decidedly a loss of personal control over everyone's health care. You may have an insurance company that dictates who is covered on your plan.
You may never have a satisfying relationship with this physician since you may have had little control over who has been selected for you. You have symptoms for which you see this primary care physician. He diagnoses the problem and writes you a prescription. The prescription may not be filled by the pharmacist, who is also not in your insurance plan, and a different medication may be substituted. If tests were ordered, they may or may not be authorized without a confirming second opinion.
For most of us, this is deeply unsatisfying.
An injury occurs as the result of an uncontrolled event. Whether this be a motor vehicle accident, a slip and fall, a man/machine interaction, or an assault, the injury is, for the victim, a period of loss of control.
Following the injury, there is a mandated chain of approved care, the exception being when the injury necessitates an emergency room visit and/or brief hospitalization. Even in the latter instance, however, someone is watching what is provided, how long it is taking and how much will be paid.
For younger patients, it may have been this way since they reached adulthood. For middle aged people, they recall when they selected whom they wished to see, the pharmacy with which they had a working relationship and their only role had been to comply, rest and recover.
Since many injuries are more probable among unskilled and semi-skilled workers, those performing manual and/or repetitive tasks, there is an increased probability that the injured worker is often sampled from a population characterized by preventive health neglect. Obesity, hypertension, smoking and undiagnosed health risks may precede the injury if not complicate recovery from it.
We approach the health care of the individual as a business model, one in which the individual understands little about their own bodily needs, how to preserve health and how to maximize safety. Since they do not appear to understand these issues, we enact rules, regulations and laws that mandate how they run their lives. Individual choice vanishes, and those delivering health care decreasingly seek input from patients. They are quite accustomed to directing patients to "do what's best for them no matter how vigorously they protest."
In the days where we traded goods and services for health care, there was more appreciation of the socioeconomic and educational status of the patient and a fuller appreciation of the patient's life was seen. Since the relationship today is with companies, rather than individuals, the patient is not a highly revered personal connection.
S/he is merely someone with an insurance card who must, and will, wait long periods to be briefly seen in a room full of impaired, if not, contagious others. Being injured is a frightening, painful experience for which treatment may span weeks, months, or… During that time, the most pressing experience for the patient is the sense of the pervasive lack of control over this unexpected event.