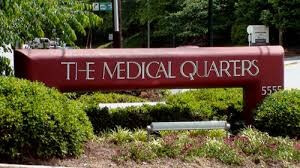 Atlanta Medical Psychology – Please Read This Page In Its Entirety
Dr. David B. Adams is Board Certified in Clinical Psychology (ABPP) and specializes in the treatment of pain, depression, anxiety, sexual, and somatic symptom disorders in adults.
Dr. Adams requires that all new patients complete the information form on this page so that he may review your needs individually.
After you complete the form, click SUBMIT (once). Dr. Adams will respond to your email address, and he makes every attempt to reply to all applications within 24 hours from Monday through Friday. Be certain that the mail is not being trapped by your email filter.
Prior to the first visit, you will receive a history form, map, and introductory letter.
Please arrive 15 minutes prior to your appointment to insure that you receive your fully-allotted time.
Dr. Adams does not treat children, adolescents, those with eating or substance abuse disorders or those seeking court-mandated evaluations.
If you are currently in care with another doctor, that relationship must be resolved before Dr. Adams can ethically treat you.
Your medications may be obtained from your physician.
The form below must only be completed by the prospective patient, not a third party (spouse, friend, parent, etc).
Please note: Dr. Adams has very limited openings for new patients.  He maintains a waiting list for new patients.  New patients' first appointment is scheduled from 10am – 1pm Mondays through Thursdays.  Please understand these limits before applying. 
Atlanta Medical Psychology, The Medical Quarters – Suite 251, 5555 Peachtree-Dunwoody Road, NE, Atlanta, GA 30342. 404-252-6454.
Now An Important Word About Your Insurance:
Dr. Adams is in network with most insurance plans. We know how important it is to you that your psychologist share the same insurance networks as your primary care and other specialist providers.
Many mental health providers do not participate in networks and tell patients that this protects their privacy and removes all constraints on the care provided. This is inaccurate and misleading.
In Network Providers are carefully screened by insurers and are governed by "usual and customary charges" as determined by a set fee schedule.
By not participating in insurance networks, the provider is then free to charge you whatever rate they choose.
And  Then An Important Word About "Out of Network (OON)" promises:
Even if you have OON benefits, you may not be reimbursed at all if the insurance company has credentialed in-network providers who deliver the same or better quality of care.
Your health insurance company may deny reimbursement for fees you have paid to OON providers for other important reasons such as deeming that a "therapist" (a non-regulated term) does not meet appropriate educational and credentialing standards.
If you are reimbursed for care by an OON provider, it may be at a much lower rate than you will be reimbursed for "in-network" providers. You will still need a diagnostic code from whomever you see to receive reimbursement if any.
By having you go "out of network," the provider is asking you to assuming the complex tasks and responsibilities that should be covered by office staff. You are then performing the office's clerical responsibilities.
By an OON provider stating that he has chosen to not participate in an insurance plan may indicate that they either he does not qualify and/or did not wish to engage in the laborious and sometimes lengthy provider application process.
Contrary to what cash- and credit-card-only providers claim, insurance companies do not control in-network providers, request office notes or other HIPAA-protected data. Most insurance plans allow unlimited visits with a "co-pay." This co-pay helps meet your annual medical deductible, and the plan protects you from potentially being overcharged by an OON provider.
Cash and price may not equate to quality. Your health care is your decision so stay informed from impartial websites such as: http://www.fairhealth.org/servlet/servlet.FileDownload?file=01532000001aoLd
Dr. Adams is in network with most, but not all insurers, and he is not a Medicaid provider.
Call the number of the back of your insurance card to see if we are in network. Dr. Adams' NPI number is 1598781023. You may also call our office for assistance in determining your insurance coverage for care in this office.
Dr. Adams is in network with the following insurance companies:
Medicare
Aetna (all)
BCBS (all)
Humana
United Healthcare
Chartis
Broadspire
Concentra network
First Health network
Companion Benefit Alternatives
Optum Behavioral Health
Cambridge Services
PHCS LiveWell
PCIP
MHNet
---
If, after submission of this form, you feel that it may not have transmitted, please call the office, and we shall verify receipt.  Once Dr. Adams has reviewed the form, we shall send you additional data and assist you in scheduling that first appointment.