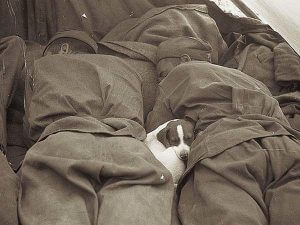 Co-Morbid
Patients who are taking prescribed narcotics for their chronic pain are exposed to a system in which the following is true:
a. Time spent with the patient is specifically targeted at the site of the pain and not the person who has the pain.
b. Although drug testing can determine if the patient is taking his/her medication; it is most often used to "catch" the patient in the act of medication abuse, illegal sales, or concurrent use of non-prescribed drugs.
Depression, not addiction, is the most common co-morbid disorder associated with chronic pain. Yet, most efforts are invested in determining whether or not the patient is addicted and/or abusing prescribed medication.
Why the contradiction? There is no legal mandate to determine if a patient is clinically depressed. There is a legal mandate that misuse of medication be detected, recorded and addressed.
Despite this, there is the age-old, mind-body misperception that pain exists in the body and depression exists in the mind. Despite evidence to the contrary, many continue to believe in that dichotomy. We do this even in the presence of decades of data that patients' pain can often be managed by concurrent use of anti-depressant medication and that pain responds well to cognitive-behavioral psychotherapy. A further complication is that mood disorders can and do arise from the medications themselves, and this too is rarely addressed.
Why does the diagnosis of depression continue to be avoided? It is not entirely the result of lack of clinical sophistication. It is more in the realm of "s/he is in my office for treatment related to pain, and depression and anxiety are not my province." This holds true even when the patient, nurse case manager or family members state that he/she believes that the patient is, in fact, quite depressed.
With the emphasis on the concern for dispensing pain medication, depression continues to be the elephant in the exam room.