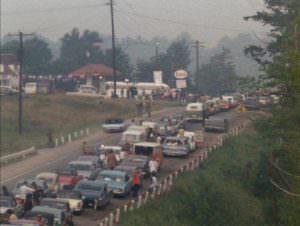 There is a top 10 list of concerns among injured workers which I can paraphrase:
I have a GED, and they believe I understand terms like "herniation, vertebrae, vascular, necrosis, radiculopathy, nerve involvement, degenerative disease" …
They put me on pain killers immediately after surgery and then stopped them. They won't discuss this concern with me. So what am I supposed to do?
I cannot make it through the day or do much of anything. How can I earn a living like this?
My wife did not work, and my children (or grandchildren) need me to do physical activities with them. How do I make them understand that I cannot do these things?
I am settling my "case" and am concerned as to how I get my medication or any additional care in the future?
A settlement will cover some of our bills, but I have gotten into a lot of debt. How do we cope with that?
How do I have a (quality of) life and not feel so helpless and hopeless?
What do I do for psychological care after all this comes to an end?
All of my interests are outdoor activities. How do I find new ways to spend and enjoy time?
Will I adjust to this pain…this depression…this lack of income…these empty days…the changes in my relationships…this sense of being alone and forgotten.
Influential individuals, especially celebrities, begin charities for situations and conditions that have affected them personally. They often have intimate knowledge of substance abuse, cancers, and a range of genetic disorders.
But most people treating injured workers have not had lives with modest education, minimally marketable tools, and a pervasive sense of job instability. They cannot truly conceive of a life without options, a life with unrelenting pain and responsibilities that do not cease just because the term "chronic" is applied to them.
Understandably, the ultimate goal of attorneys and adjustors is to settle a case – after all, this injury can't go on forever. Unfortunately, it can.
Little wonder that injured workers often feel isolated and certain that no one understands them.