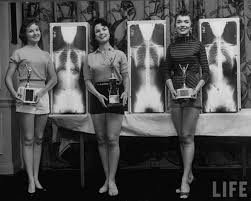 Misinterpret: Patients may have difficulty coping with their pain because they believe that it:
a. stops them from engaging in any pleasant or rewarding activities
b. makes them feel helpless to change the situation in which they find themselves
c. dictates their life until it is gone
The goals of treating the pain patient are to redirect their tendencies to misinterpret:
1. make certain that patients are aware of negative beliefs regarding their skills and abilities
2. help the patient manage pain by awareness of the thoughts and emotions that potentiate and maintain stress and physical symptoms
3. guide the patient toward productive thoughts, beliefs, expectations, and predictions to combat the negative expectations which they harbor
4. insure that the patient resets his/her goals:
a. establishes new ways to achieve targets,
b. manages difficult times, and
c. practices coping skills including regulating arousal levels despite fluctuations of pain
Patients must be taught how to challenge counterproductive rather than misinterpret assumptions and beliefs about their pain; to learn more effective problem solving and, thereby, achieve confidence by mastering these new pain management skills.
The progression is as follows:
A. The patient is shown how their thoughts, emotions and behaviors directly impact their experience of pain
B. The patient is shown how their expectancies of increased pain arise from their own responses to the pain
C. The patient is taught effective problem solving methods; permitting them to analyze each situation and develop coping strategies plans for time of acute exacerbation of pain
D. The patient gains an understanding of how to cope with social and home situations in which they believe the pain to be an unmanageable encumbrance.