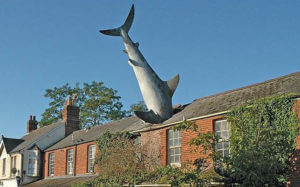 ICE: The concept:
Insurance companies are requiring an evaluation to determine whether a patient is psychologically a good candidate for procedures like morphine pumps and spinal stimulators.
These psychological aspects can be summed in what I personally call the ICE acronym:
(Ice) Intellectual: What is the functional (useful in a practical sense) intelligence level of the patient? Does he have sufficient capacity to understand the procedure and its role in the course of care? This may include the patient's interest not only in exploring materials provided by his physician but also the intellectual curiosity to seek other sources of information which may include those found in magazines, the internet and scientific publications. Thus, part of the intellectual capacity concerns itself with the patient's motivation to learn as much as possible about the procedure.
(iCe) Cognitive: With all information that is, or can be made, available, how much does the patient retain about the way the procedure is performed, the level of improvement anticipated, the degree of risk involved, the adverse side effects experienced by some patients and the applicability of the procedure in cases such as their own. Do they truly understand and accept the limits of improvement?
(icE) Emotional: By far the most complex is determining how honest the patient is being about their subjective complaints of pain, their goals for the procedure, and their willingness to take a commanding role in their own future. Prior to the procedure, how depressed has this patient been and what has been the role of depression in the experience of pain and disability. Is this patient anxious, fearful of the future, feeling hopeless or perceiving themselves as helpless?
It is not possible to move forward with precision without knowing these factors and how they have directed and will direct the patient.