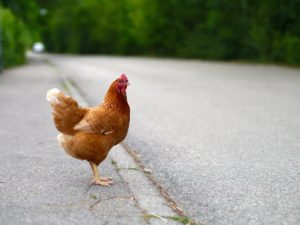 In my lectures on non-compliance, I re-tell the story of a patient who was referred after a very minor work-related fall. A complete review of all available medical records revealed the following:
The initial injury was to the left shoulder which ultimately required surgery. The patient was then capable of returning to work. Then became a pattern of non-compliance.
He began, however, to complain of symptoms of head injury.
Although it was not in the initial accident report, he stated that his head had struck the carpet after he fell upon his shoulder. He stated that he had not reported this since there was no pain, and he had never lost consciousness.
Over time, in this case many months, he began to report that he had briefly lost consciousness.
In subsequent examinations with other doctors, he noted that he had been unconscious until he was placed in the ambulance. And there was non-compliance with attempts to obtain a coherent history,
Later still, he reported that he had not regained consciousness until he was in the emergency room.
Eventually, his story became that he had been admitted to the hospital and had been unresponsive for the first two days.
While this may sound rather bizarre, this head-injury-version of the accident gained strength because each examiner knew only the patient's most recent version of the story. No one was reviewing the copious records showing the evolution of the story.
Finally, a local psychiatrist, began his report with  "This patient comes to me after having been in a work-related injury resulting in his being in a coma for greater than three weeks."
Medical records must be compared with the patient's version of the accident and in combination with diagnostic results. Discrepancies may be the result of poor understanding, confusion'but sometimes the result of overt manipulation and sometimes fraud.
American Psychological Association