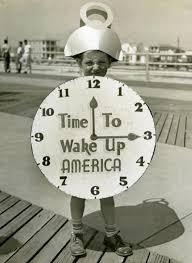 The effect of specific psychological problems should be expected when an individual loses part of his/her body in an accident. Many are able to lose toes with no complaints other than initial pain and readjusting to difficulties in mobility.
As you can well imagine even if a patient loses his non-dominant hand or arm, there are many things that require the use of both hands, and there are many things for which it is embarrassing, if not humiliating, with which that patient then needs to seek assistance.
A case in point is a patient who lost his non-dominant hand prior to his work related injury. He adjusted to that loss quite well. However, when he sustained a neck injury at work with resultant dominant arm pain, he became very depressed and extremely anxious. Everyone assumed it was simply the pain which troubled him. In reality, it was the effect of his now needing to ask his wife to assist him with toileting. This was a temporary problem, but his fear was that it would become a chronic need.
Many are least prepared for the inordinate problems which arise with finger amputation. For females this can be even more severe because of our culture's emphasis upon a woman's hands/fingernails.
But even for men, the loss of a finger implies a disfiguring outcome, and the patient is certain that everyone is staring and disgusted by the site of the loss. As a result, seeing a patient with a finger amputation, attempting to hide his/her hand is the first indication that problems are arising. Additionally, if they are around small children, who most often will innocently focus upon anything unusual in their environment, the patient may be exposed to questions or looks of interest.
However, even adults can be thoughtless in their need at a cash register (for example) inquiring of the patient what had happened.
Thus, you should watch for adjustment problems, most often transient depression, in patients who sustain even finger amputation.
America Psychological Association