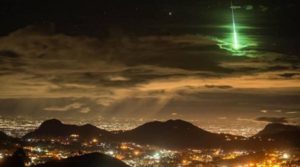 The Misconception: Most people know now how to recognize depression and how to refer when they see it. That is rarely an issue nowadays.
However, increasingly case managers are aware that there is a psychological overlay in which these injured workers exist.
Permit me to outline a recent case of an injured worker who had no apparent psychological complaints and certainly no desire for treatment:
1. He was left fatherless by the death in an auto accident of his alcoholic father, setting the biological pattern for him to fear addiction and be vulnerable to it. He is prescribed Vicodin upon which he is now reliant. There was a misconception that those data were not available.
2. He was raised in poverty by a mother who complicated their plight by repeatedly being impregnated by men whom she never married, bringing children into the world that she could not afford to support.
3. He was forced to work in the fields by age 12, forced out of school by 17 to support the family.
4. His mother then immediately married and did not need his support
5. He married a woman of his mother's age (who had children older than he) when he was 19
6. He lived for many years in a rental home rather than suffer the anxiety of relocating
7. Before he was middle age, his wife had reached retirement age.
8. After his injury, his employer delayed his securing care for many hours while they scrambled with paperwork, finding a relief worker, etc
9. Treatment was directed toward a minor injury while the significant part of his injury was minimized
10. His wife wanted him out of the home, back at work, yet interfered with his care
11. Several doctors whom he saw were more invested in providing care within their specialty area than in providing care targeted toward his needs
12. The transitional duty work offered was, in many ways, more difficult for him than his full duty work
13. His authorized treating physician communicated more directly with the employer than with the patient
14. Wife, physician and case manager have despaired of him.
This is a dependent, anxious and avoidant individual who needs no psychological care and has no psychological limitations.
However, as you can see, there are psychological factors abounding which need to be addressed by employer/insurer/physician. The misconception is not realizing that if they are not, probability of recovery is very low.