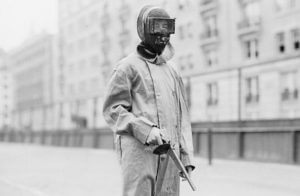 Violence in the workplace  costs (on average) $5 million to the employer and untold costs upon society.
Here are the warning signs:
a. Actor Behavior: acting out anger such as pounding on desks
b. Fragmentation behavior: taking no responsibility and blaming others
c. Me-first behavior: doing things for self to detriment of company, coworkers or consumers
d. Mixed-messenger behavior: undermining others behind their back while overtly appearing to be their friend
e. Wooden-stick behavior: refusing to adapt to changes or attempting to control others
f. Escape artist behavior: handling stress through lying, alcohol or drug dependency
g. Shocker behavior: exhibiting changes in behavior or acting out of character
h. Strange behavior: being remote, aloof, poor social skills, decrease in personal hygiene, and becoming fixated on a concept or a person
Employers need means to encourage employees to report violence threatening instances, employers need to be supportive of those who express concern, the employer needs skill in disciplinary action, and the employer needs not only skills in emergency management but in recruitment screening.
The costs emotionally upon employees and their families during workplace violence can be extreme, yet few employers are skilled to screen, detect and act in a timely fashion."