Depression, Pain, and Sleeplessness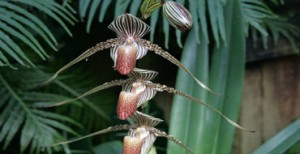 A surgeon has two simple questions that can be asked of his patients to determine if the patient has underlying or concurrent psychological problems that are disrupting recovery:
1. "Do you ever wake up between 2am and 4am and are unable to fall back to sleep for reasons other than pain? Is sleeplessness a problem for you?"
2. "Have you noticed or been told you are forgetful and/or irritable?"
Either of these can arise from inappropriate medication use (for example narcotic analgesia disrupts sleep and give rise to irritability and forgetfulness), clinical depression (gives rise to sleep, appetite and changes in thought process), generalized anxiety (fear of the future, worry about finances, concern for marriages/children) and underlying resentment (with employer, insurer, doctors, attorneys, family).
Deprived of sleep, the patient is less likely to put forth effort (or even comply with) physical therapies, return appointments, weight loss attempts, light duty release or search for alternate employment. Irritability winds up alienating most involved in care and tests the limits of indulgence of the family.
Once you have determined that there is a psychological component, then its source and solution must be determined. If you ignore irritability and sleep disorder during the course of care, progress is often either slowed or halted.