Depressed Mood
Depressive disorders are a complex combination of numerous physical, cognitive and emotional symptoms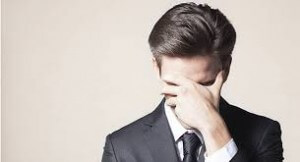 . It is estimated that ~8% of the general population suffers from depression at any given time. However, depression is not, itself, a disabling condition, and mood is only part of the concern.
It is characterized by a series of psychological symptoms (sadness, irritability, hopelessness, despair) and physical symptoms (sleep and appetite changes, inability to concentrate, difficulty with decision making). The symptoms of depression may be tied to a situational event and rapidly resolve, can emerge from physical (brain chemistry) changes, and can range from mild to severe, can be acute or chronic.
Depression can arise from one or more stressors or losses, but depression can also occur without a triggering event.
Many believe that not working contributes to the sense of helplessness that feeds depression. Unquestionably, becoming financially dependent and nonproductive does little to resolve the diminished feelings of self-worth that accompany depression.
Psychotherapy, in combination with anti-depressant medications, have been shown to be an impressive combination for rapid improvement or relief from depression.
In summary, depression is most often an easily treatment and infrequently disabling condition. Some believe that depression is a normal response of our bodies to the stressors placed upon them. Resolution, not rest, is the solution for the problem.