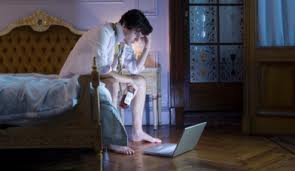 Hopelessness
While most of us will feel helpless at times, and many of us will describe a particular situation as hopeless, fewof us will see our life itself as hopeless.
Hopelessness in this context involves several major aspects, among those are:
a. Fear of the future
b. Negative future expectancy
In these cases, the future is something to avoid. The future is something that is either menacing or offers no salvation. The future will only make matters worse and is to be avoided.
When we are in desperate situations, that which gets us through is the concept of hope:
1. hope that things will change
2. hope that other options will emerge
3. hope that others will intervene
Without the concept of hope, the individual feels futile, threatened and ultimately defeated.
Depressed individuals can perceive (often inaccurately) that they are helpless. But when they truly believe that their situation has become hopeless, the reasons for survival begin to vanish.
Hopelessness is found in suicidal individuals:
They have resolved that their future is without option, without optimism and without potential. Their continuing to exist is a burden to themselves and others. Their feeling of hopelessness may be the foundation of an attempt to take their own life.