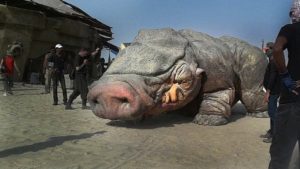 Approaching We humans live with primitive defenses that are intended to block anxiety. Anxiety is a free-floating and often unbound fear that keeps us agitated and fearful.  To cope with this, our first line of defense is repression, simply failing to admit into consciousness that problems are confronting us.Concurrently, we maintain a firm grip on denial, that defense that allows us to not address health concerns, marital problems, financial fears or problematic career choices.
With denial and repression, we can feel safely removed from those conflicts and obstacles that bind us to our world.  This is effective in the short term, and in the broadest sense, these defenses are healthy and adaptive.
They do not, however, serve injured individuals.  They are not approaching the holidays with enthusiasm.
The injured individual often comes through the holidays in pain, feeling futile, believing him/herself to be helpless in response to challenges and feeling that the future is a very negative place yet one that cannot be avoided.  The new year is a collision course of all that they fear or revile. 
The new year simply means approaching new diagnostic tests, problematic procedures, therapies and treatment most often provided in a steely cold environment where there are no guarantees. 
The new year offers the option of participating in what care is being offered, but it does not offset the reality that treatment to date has been modestly successful at best.
While the physicians may have recharged, the population served has, by contrast, deteriorated further. The period has been bleak.  Both climate and mood has become overcast, grey, dark and even more foreboding. The reality that a new year is upon them is a grim reminder that the year ahead differs little from the year passed.  What once was a commitment to resolve physical complaints and return to productivity is now a slowly emerging realization that this may not occur. 
It is important to realize that the injured individual and those responsible for managing their injury have just had two different holiday experiences.