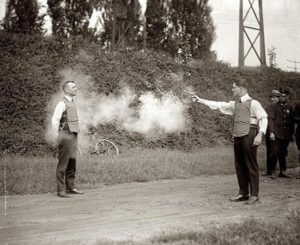 Deflators & Amotivators :There are many sources of false, or at least distorted, data to which the patient has exposure.  While it would seem improbable that a patient would trust and act upon someone in a waiting room, a TV commercial, a relative without health care training and/or someone who has an agenda of their own, that is often what occurs.
Here is some sample conjecture that is presented to the patient as validated truths but can be deflators:
1. Your employer does not truly want you to return. He sees you as a liability and will fire you once you are again at work.
2. Your physician is known to discharge patients who are unable to work, and you would be advised not to trust him/her.
3. You are being pursued, filmed, followed and tracked, and you should stay indoors and remain entirely hidden.
4. People do not work in pain.
5. People do not work if depressed.
6. If you still have symptoms that resulted from the injury, someone is failing to diagnose the problem.
7. If this is the job you have always done, it is unfair and unrealistic to consider a change in career direction.
8. You are damaged goods, and no one wants you as an employee.
9. Someday, somehow, someone will compensate you for all the misery you have experienced.
10. I personally have had, or have known someone with, your problems and what helped me will definitely help you.
11. You cannot trust your doctors, your case worker, your employer, your friends, or your dog, but you can unquestionably trust me.
The patient may initially have a simple series of expectancies and consequent goals, but then both goals and expectancies became fragile, easily altered and the patient swayed.  They become deflators. The initial goal may have been physical healing, accepting chronic residual limitations, and returning to productivity. Along the line, the patient is redirected to make no forward movement, become passive and allow time to pass.
Patients are often angered by the way in which they were injured.  They see their resistance to recover as a passive-aggression against those whom they feel were responsible for the injury.
They may be fearful of a recurrence of the injury or further physical or emotional damage.  The recommendation that they not mobilize is something they can logically accept.
The patient is exposed to many sources of erroneous or biased data that serve to siphon off determination and direction.  These sources have to be revealed, addressed and discussed with the patient.