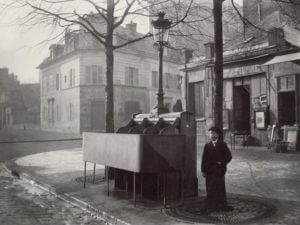 Reinjury fear: An unresolved orthopedic injury leads to the belief, strengthened over time that any use of the affected area will result in pain. The concept of use becomes associated with a fear of the onset of pain. This belief is the gateway between the acute pain of injury and the chronic pain that characterizes self-perceived disability.
The patient must be taught that fear of reinjury and avoidance can be a much greater limitation than the injury itself.
"…literature has used the fear avoidance (FA) model to explain the transition from acute to chronic pain…fear of pain (FOP), the fear of physical movement (reinjury) or activity due to a presumed susceptibility to pain, develops when pain is perceived as being threatening or harmful.
FOP restricts physical performance, leads to over-predictions of pain and correlates strongly with self-reported disability and in the broader chronic pain literature, appears to be more disabling than pain itself.
…Specifically, individuals with high FOP manifest hypervigilance to both the physiological symptoms of pain (eg, sympathetic arousal) and environmental stimuli…
When prolonged beyond the point of recovery, hypervigilance prompts avoidance of activities in contexts unrelated to pain, and contributes to physical deconditioning, social withdrawal, and increased functional impairment. As avoidance behavior minimizes the likelihood of pain onset and thus continues because it is negatively reinforced, these behaviors maintain and strengthen FOP and related disability over time." (The Role of Fear of Pain in Headaches, July 24, 2015, Medscape)
Stewart WF, Ricci JA, Chee E, Morganstein D, Lipton R. Lost productivity time and cost due to common pain conditions in the US workforce. JAMA. 2003;290:2443–2454.
reinjuryLethem J, Slade PD, Troup JD, Bentley G. Outline of a fear-avoidance model of exaggerated pain perception. Behav Res Ther. 1983;21:401–408.
Swinkels-Meewisse IE, Roelofs J, Verbeek AL, Oostendorp RA, Vlaeyen JW. Fear of movement/(re)injury, disability, and participation in acute low back pain. Pain. 2003;105:371–379.
Vlaeyen JW, Linton SJ. Fear-avoidance and its consequences in chronic musculoskeletal pain: A state of the art. Pain. 2000;85:317–332.
Crombez G, Vervaet L, Lysens P, Baeyens F, Eelen P. Avoidance and confrontation of painful, back straining movements in chronic back pain patients. Behav Modif. 1998;22:62–77.
Crombez G, Vlaeyen JWS, Heuts PHTG, Lysens R. Fear of pain is more disabling than pain itself. Evidence on the role of pain-related fear in chronic back pain disability. Pain. 1999;80:329–340.