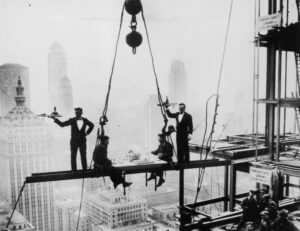 Adversity:  "A study links family problems and other early life adversity to variation in brain structure in late adolescence and an increased risk for depression and anxiety among boys."  When we have an injured worker who has become depressed, we need to know how much of this is an expected consequence for that individual.  Not all injured workers become depressed, and the independent variable is not the severity of the injury.  Minor injuries can result in a major depressive episode for some patients.
"…researchers studied the effects of early-life adversity, such as interpersonal loss, family instability, and abuse toward the child and/or mother, experienced within the first 6 years of life, and child internalizing symptoms (ie, depression, anxiety) on (the brain's) cortical gray matter volume at age 18 to 21 years."
"early adversity increases later symptoms of depression/anxiety, which, in turn, can associate with variation in cortical structure."
What is the importance of this data for those treating work-related physical trauma?
We can anticipate that if we know the emotional trauma that has occurred to each injured worker, we can reasonably predict that this trauma had an impact on the brain. In turn, we can also predict that this brain impact makes that particular worker more prone to depression and/or anxiety disorder.
If we determine early life adversity, we can target patients  more specifically for probable mood and anxiety variability after injury. In effect, we can intervene earlier.
By contrast, we most often do not query injured workers on their early developmental period. We do not inquire as to their trauma, losses, or even if they were reared by both parents.  Again, we begin, without further examination,  as though the injury is the origin of all of their complaints.
In essence, we are talking about preventive psychological health.  Predicting the probability of a major depressive episode in response to injury allows for more timely intervention.  This awareness may suffice to offset the change in mood and increase in anxiety that interferes with rehabilitation and recovery.
Sarah K. G. Jensen, Erin  et al. (2015) Early Adversity and Childhood Internalizing Symptoms on Brain Structure in Young Men O.JAMA Pediatr. Published online August 17, 2015.