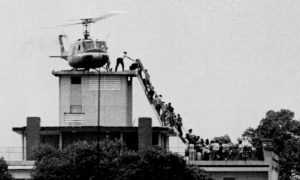 Ability vs. Disability: While total disability means the injured or ill worker cannot work at all, PPD (permanent partial disability) means that there is a permanent impairment.  With this permanent impairment, the worker is perceived as not being able to work at full capacity, no future ability.
While this number, often a percentage, differs among States, it relates more to financial compensation than it does to the "what next" which preoccupies the thinking of the worker.  It may calculate dollars, but to the patient, it may also make no sense. (weak pun intended).
A PPD rating does not tell the patient what s/he will do next.  For many, the occupation had inherent risks and physical demands to which s/he cannot return.  But in the absence of training for alternate work, they patient does not know how to proceed.
Even in the case of total disability, spending endless days at home is not a vacation, not a reward and most often emotionally intolerable.
Most patient know what they cannot do:  they feel that they cannot return to school since this was never part of their skill set.  They believe that office work would agitate them.  They feel that retail sales enables them no independent work. And they believe that while computers can amuse them, earning a living on one seems untenable. They are less aware of their ability to do otherwise.
In the case of the psychological component contributing to a PPD, they feel they must justify to others why PTSD precludes some forms of work, how major depressive disorder immobilizes them each day, or how fear and extreme anxiety agitates and angers them.
There currently is no standard for preparing a patient for a PPD that changes the trajectory of their life, limits their options and/or compromises their future.