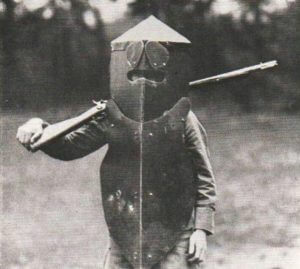 Fantasy: psychological problems as an add-on at the end of a case in order to grow the claim. The complaints always occur just at the point of settlement.
However, this is the more frequent pattern:
After the patient was referred by occupational medicine to a surgeon, he was having problems with sleep, weight gain, impatience and financial concerns. Did anyone report or explore these? Likely not. It is not the duty of the surgeon.
 It is also likely that family members told him that you need to talk to someone. You are irritable and withdrawn.
Patient communicates to physical therapy that he is not himself.
Patient tells pain management that he is jumpy and impatient.
Patient tells his attorney that his wife believes him to be depressed.
Patient had expected to get completely better but has moderate residual pain and is certain that he cannot work like this.
Patient communicates to surgeon's nurse that he is likely depressed and need to see someone.
Surgeon asks the case manager to whom the patient can be sent for medication.
By the time I see the patient the injury is two years old, and he has been clinically depressed for at least one year.   It is fantasy to believe that the depression will abate by being ignored.
When I report these findings, it has taken up to a year for care to be authorized and concurrently efforts are being made to settle this case,  and everyone is ready for this to occur. It is fantasy to believe that the patient is ready in the same timeframe.
If care is authorized, there is a very rapid request to determine how many visits, whether the depression is fabricated, and rapid preparedness for a second psychological opinion.
The patient has now been depressed for 18 months. Home, financial and social lives have been drastically altered. The future is even more uncertain that it had been two years ago.
How could this be avoided? It would require three very direct steps which, thus far in the case of injured workers, are typically not pursued:
Have the patient complete a simple ten item checklist to determine if he is depressed
Refer very early to allow him to deal with the fears and burden that the injury has imposed
Allow that care to move to monthly returns which follow him to settlementRealize that medication does not provide solution to problems, it can reduce some symptoms, and is unlikely to be consistently taken by injured workers.
Patients are looking for help with complex problems which they feel incapable of solving. Aren't we all?