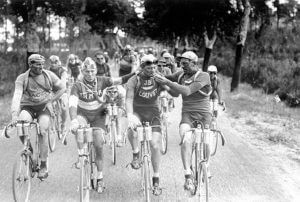 Depressed: There are two ways to approach the diagnosis of depression in an injured worker.  Allow me to provide you with the long and more precise method followed in five areas.
Below this, I shall propose a very simple, brief and direct means of detecting the depressed patient?
SLEEP
Difficulty falling asleep
Difficulty staying asleep
Early morning awakening
Sleeping too much
APPETITE
Decreased appetite with weight loss
Increased appetite with weight gain
MOOD
Feeling sad
Feeling pessimistic
Thinking about the concept of death
        Feeling irritable and impatient
        Feeling worthless
        Feeling self-blame or self-critical
CONCENTRATION AND DECISION MAKING
Forgetfulness
Inattention
Anxiety or agitation
DECREASED INTEREST
Less interest in people
Less interest in activities
Less interest in hobbies or objects
Less interest in intimate relations
However, you can also detect probable depression with the following five simple questions will indicate that you might want to consider that the patient is depressed and may require care:
Has your appetite and eating changed?
Has your sleep pattern changed?
Do you find yourself forgetful?
Are you feeling sad or guilty?
Do you feel restless and impatient?
These five questions can be applied to review of medical records as well.  For example:  "The patient is not following and does not appear to recall what he is told.  He is very short with me, suddenly tearful and then quite irritable. He seems fatigued, and we measured a 5% increase in weight in the past few months."
A nurse case manager could shorten this even further with the question:  "You seem very tense.  Are you eating and sleeping as you had before injuries?"
These brief methods do not confirm a diagnosis, but they do suggest that the possible diagnosis of depression should be pursued.