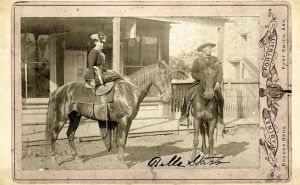 Financial Advisor
I have a patient who was injured >2 years ago. Despite three surgeries, she has not recovered sufficiently to work more than 3 hours per day. The financial losses are also significant. She has lost her home, her vehicles and more recently her marriage. She lives in a dangerous, unclean and depressing daily rented motel.   But since she is a kind-hearted woman, she let her son's 10 year old classmate stay with them for two days. The classmate stole her son's socks.
She does not have money for groceries. Her attorney takes $45 out of her workers' compensation income, adding additional financial concern.   She prevails upon the school for her son's supplies. Her parents are impoverished as is her sister, but they bring food when they are able and offer several dollars a month as best they can.
She is told not to apply for social security benefits because "now is not the time." She does not know what that means, but she is a passive-dependent woman (and importantly, that trait is what put her in harm's way) and does not question that advice.
Her pain management doctor tells her that she needs to more consistent in coming for her appointments, but she cannot always find someone to take her.  She is severely depressed but told that this is not related to injury but, instead, related to her material losses. Again, she does not question that.
She is too embarrassed to turn to her church. Her few friends have distanced themselves. She is hypertensive but cannot afford her medication. She has type II diabetes with the same limitation on medication access.
As is true in most of health care, everyone who treats her has a and financial limited role. Their eyes gloss over when she tearfully states that she has insufficient funds to care for her child or herself. She becomes a target of their reminder that she needs to "take better care" of herself and/or she "cannot let those problems stand in the way of getting better."
If we do not appreciate that there is financial "pain and suffering" after injury, we fail to recognize an injury's broad impact.