Recovering or Retribution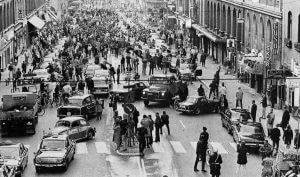 We are a retaliatory species, and if someone causes harm to us, or to someone about whom we care, we feel that we must respond in kind…or worse. Physical recovering does not appear to be sufficient.
If it is a prosecutable criminal act, we want them jailed, fined or executed. If it is a negligent or deliberate act, we also want them sued. We seek punishment and revenge, and while this could dissipate over time, we rarely allow it to do so.
There are times when an apology could suffice, but should the offending party not apologize, we are all the more enraged despite the degree of recovery.
We chose to see some acts as deliberate even though they are, in reality, quite accidental. And we can be relentless in our pursuit of punishment.
Among male injured workers, the retaliation, however, may be a disguise for the more pressing concern of: "what do I do next?" What do I do next with these residual physical problems? What do I do next with no job to which to return? What do I do next to find a new role for myself? Physical recovering does not heal all concerns.
Retaliation can also be used as a tool that prevents others from seeing the injured worker as weak and ineffectual. They, instead, see him as angry, aggressive and a force with which to be reckoned. Dwelling upon anger can be a means of maintaining the appearance of leadership, a means of making the future less of a concern and intended to instill fear and respect from others.
Regardless of the purpose of the threats of retaliation, it is a roadblock. The dwelling upon the wrongs we have suffered can be a place where we hide, a place where we wonder "what on earth do I do next?"