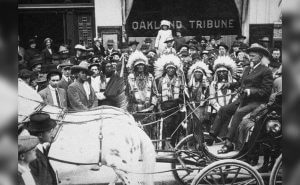 Checkers vs. Chess: "It may be difficult to trace the origins of healthcare becoming a competitive sport where doctors and patients interchangeably attempt to manipulate each other. It may have begun innocently enough with patients being untruthful about their diet and exercise or doctors being frustrated that they had to jump through hoops to obtain payment from health insurance companies. Clearly, in recent years, patients have lied about symptoms in order to obtain narcotics. And we hear endless reports of false billing within the health care community.
A patient of mine was sent for a functional capacity exam. She describes the office to which she was referred as filthy with almost no staff, and the physician had completed the FCE forms before her arrival. While she was seated, she witnessed a procession of "patients" enter and leave the office with a large supply of medication and no contact with the physician. She was certain that he was engaged in drug diversion, yet his falsifying her FCE results cost her authorization for a specific surgical procedure.
Admittedly, her experience is not the norm, but it happens.
Lying is not the only form of gamesmanship at play. Patients are trying to negotiate a path to recovery that should be linear, much like a walk down the street, following signposts and guide lines. However, the patient's path has become more like playing checkers where the route abruptly changes direction, and there is the sense that someone is attempting to win and/or attempting to make the patient lose.
Checkers is not a very sophisticated game. It is relatively easy to learn, does not require much time, and does not have a series of complex rules like chess. After injury, treatment is much like checkers. You would think that the patient reports the injury, full and effective treatment is planned from the outset, and perhaps more like checkers than a walk down the block, there may be some changes as diagnostic findings indicate a need for change in direction.
However, the injured worker is often pitted against multiple competing forces. S/he is a pawn with little power who has to transverse a confusing and continually altering series of changes and blockades with which they have no familiarity. This is the chess game of injury-related health care. Many people have a piece of the controlling action.
The worker may need a test, but it has to be ordered, then authorized, performed, reported and finally its implications must be considered. If a character on this chessboard decides that the patient/pawn does not truly need a medication, the medication is then not authorized. This can even occur if the medication was briefly authorized in the past, but that authorization is now withdrawn. A medication while beneficial may have been started and then abruptly stopped. How does the patient learn this? S/he goes to the pharmacy and is told that the prescription can no longer be filled. The pharmacist does not know why, nor does the patient.
This is not a casual game. Several factions may attempt to control the flow of money, and the patient is attempting to recover. What frequently then occurs is that the now angered patient begins to participate in the game. "Won't authorize care…won't send my checks on time…well, then I'll just get worse, and it will cost you a bundle." The jailed has begun to identify with the jailer."