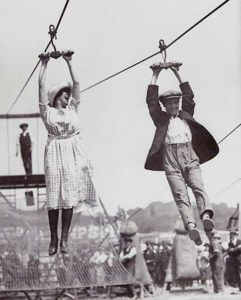 Harm:  There may be an unwritten policy to disallow "psychic" claims.
The term "psychic", by definition, means phenomena that are inexplicable by natural laws or relating to the soul or mind. Applying that term to the psychological aftermath of injury has always seemed inapplicable and inappropriate to what is clinically occurring to those in pain. It runs the risk of inflicting emotional harm.
The disallowing of treatment for psychological claims may, in some cases, be wholly reasonable if those offering to treat a patient are either inexperienced, inadequately trained or simply unskilled and incompetent.
The offer to deal with the psychological upheaval of an injured can be noble. It can also be naive and inflict harm.
Questions that must be addressed include:
a. Is the caregiver sufficiently trained to render an accurate diagnosis on the patient or, instead, reliant upon pity, compassion and caring, losing clinical objectivity in the process? If unable to diagnose, then treatment proceeds in questionable directions.
b. Is the individual skilled in a very specific technique, approach or process which is then broadly applied to all cases with inflexibility? The combination of (a) and (b) may not only be an example of incompetence, but can represent a danger to the patient since true needs are not being addressed.
c. Does the clinician involved have a pattern of prescribing multiple medications, rarely spending much time with the patient, and failing to coordinate these medications with the treating surgeon or pain management physician?
d. Does s/he who offered to treat the psychological aspects of the injury fall prey to addressing the patient's longstanding family, social, and occupational problems that are, at best, tangentially related to the injury itself?
e. Does the clinician fail to recognize his/her own emotional responses (Cf. "countertransference") and become embroiled in the non-clinical (legal and economic) aspects of the patient's injury case?
Many of these errors in judgment are not apparent until treatment has begun. Thus, it is essential that all those treating the psychological aspects of an injury case have a clear-cut treatment plan with timeframe and goals. This should be a written plan of care, and deviations from that plan without explanation should be of appreciable concern.