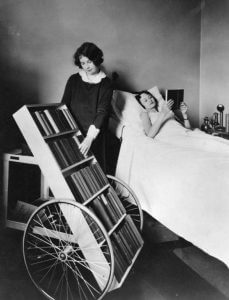 Commitment: "The most common reason for being referred for psychotherapy is to help resolve a conflict. This may be a family, occupational or social problem. We all have these, but when they rise to the level of interfering with daily functioning, they are referred to as a "disorder" and warrant care.
Under workers' compensation, the most common disorder is Somatic Symptom Disorder in which a valid physical concern, quite often pain, has resulted in changes in mood and thinking. Other disorders treated under workers' compensation include mood disorder such as major depression and trauma related disorders such as posttraumatic stress disorder.
In all of the aforementioned cases, the goal of treatment is the specific disorder if it is proximally related to the injury. As we all know, there are patients with disorders who carried their pre-existing disorders into the injury and its aftermath. Over the course of their lives, they have a seeming commitment to their disorder(s).
While most disorders can be addressed with commitment to brief and aggressive care, there are those injured workers whose injury and its treatment spans months if not years, numerous surgeries, a large health care team and a frequent adjustment to complex drug regimens.
Although she is not an injured worker, I have seen one patient for 25+ years through loss of jobs, death of family, multiple and serious health complaints, etc. I am, in fact, the only stable support system she has had, and while our contact is less than monthly, she maintains stability with the knowledge that I know, understand and have successfully assisted her in the past. This is, of course, an exception, but it does bear a comparison to the less common workers' compensation claims.
There are injured workers who do not become depressed until after several surgeries, continued pain and serial financial loss. While this should be a matter of short term care, there are cases in which the patient finds, over time, that s/he cannot return to work in any capacity, is living each day/week/month in abject fear of what will come next. After disappointments too numerous to count, and movement rapidly between providers, there is no relationship outside their immediate household upon which they can rely.
Perhaps an arguably more fascinating aspect of injury-related psychological care is not its brevity or its length but when a case settles, few of these patients, even those seen for long periods, seek continued contact with their psychologist. There remains in their society more than a degree of embarrassment that such assistance was ever needed.