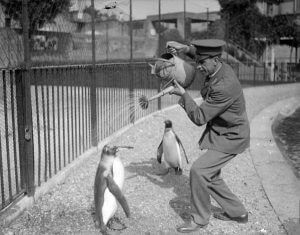 Mis-Management: Many psychological complications arise from case mis-management when clear signs of emerging problems go unnoticed.
Missing the need for psychological assistance can be decidedly easy and difficult to fault:
a. The ATP (authorizing treating physician) can exclusively focus upon the physical pathology, limitations, functional capacity, and objective need for post-injury treatment. S/he can ignore any complaints outside the area of specialization. Keeping spinal complaints separate from mood is a selective action that is difficult to criticize. Thereby, the psychological factors are ignored. Your problem may be solved.
b. The nurse case manager can reasonably state that tracking the patient, the authorizations, the medical visits and the therapies as well as interfacing with the employer are full time requirements. Exploring anxiety, mood, or even misuse of medication often requires more than budgeted time allotments. Again, the psychological can be set aside and go unnoticed and unreported.
c. The claims adjustor has minimal contact with the patient. S/he need only know that benefits are, or are not, paid, needs for physical care are being met, and requests for second or third opinions are pursued. The adjustor can track compliance and eligibility components, and a patient is "a claimant…a case…and/or an injury." The claimant is not a personal contact, and we equate emotions with people, not cases. This can be another source of not dealing with the psychological.
d. It is rare for an employer to willingly deal with psychological issues. It is most often not a part of the employment process, not a part of the documented tissue injury, and often considered the "personal problem of the injured worker." The employer can be expected to selectively ignore the psychological factors governing an injury, and this is mis-management.
e. The claimant's attorney has more of an administrative role based upon the way s/he manages clients and the volume of his/her case load. If the patient directly reports depression (etc), and this is not common, the attorney's frame of reference may focus upon its impact upon claim/financial outcome. This sums can easily sum to a conspiracy-of-silence.
Due to mis-management, by the time I see the patient, s/he is irritable, forgetful, harsh, demanding, and accusatory and most often lacks insight into why the psychological issues have gone unaddressed.
The patient is, by now, blameful of everyone. But quite often, the patient also is part of this conspiracy of silence, not recognizing…or not acknowledging the need for psychological assistance.