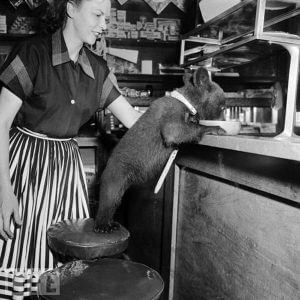 Bad actors: You do not have to be a nice person to be a police officer. You do not have to have self-insight, a good philosophy of life, a moral compass or a love and respect for mankind. What is required is that you have the basic knowledge of your job, skills to carry out the job and demonstrated understanding as to how to use those tools.
Yet, is it not rather amazing, that a single individual is afforded the right to stop, question, retain, subdue or even take the life of another human being as part of his/her job. We do not even refer to the individual in singular; he/she is "the police." And in some countries that has been a title that permitted some unspeakable actions.
We have no valid measure to determine the caring, goodness and integrity of other people. We merely have the ability to take action against them when they have exceeded the boundaries that we establish.
At an obvious level, a patient cannot order diagnostic tests, perform his/her own surgery, and/or write prescriptions. The individual cannot determine his/her own disability rating, limitations or eligibility for benefits.
Many things that we do in life require the consent of others, including their writing off on our having been born…and are having died. We apparently are neither legally here nor legally gone until someone else verifies that this is so. We can be left to the will of bad actors.
As patients we have rooms in which we are to wait, we are often given brief and incomplete attention, and we may, or may not, be accurately remembered from our last visit to the same person in the same office for the same complaint.
Yet, we, as patients, may suffer for days, weeks or months awaiting that attention and care. Then we become prey to not only the training of those upon which we depend but also the impact of their mood, social skills and motivation to make us comfortable, and if they are bad actors.
This is what we see in our patients. They may be blamed for poor surgical outcome, dismissed for their perceived-excessive complaints, and/or criticized for their lack of improvement.
As patients, we may readily become dependent upon those who are wholly indifferent to us, or worse, find us a burden.