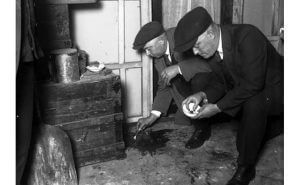 Aspects of injury are two very different but complimentary ways of conceptualizing pain management:
The administration of procedures and medications that are intended to reduce the experience of pain
Techniques used by the patient to understand and cope with pain.
Many injured workers do not understand, and in a dependent fashion, do not attempt to learn about, the physiological cause of their pain or the biological reasons that certain procedures are indicated.
In effect, they are not actively involved in pain management; they merely submit to pain treatment.
They may complain that injections are only briefly effective and/or that medications have many unpleasant side effects, but they almost universally do little more than show for their appointments and attempt to passively comply.
Psychological approaches to pain management require active involvement in the process of reducing the experience of pain: Pain management vs. pain treatment.
For many patients, residual and chronic pain may be inevitable.  During the time patients seek complete pain relief from the services of others, there is no ongoing personal effort to begin managing the experience and impact of pain.
The central principal of the psychological model of pain management is the acceptance that pain is a complex experience that is a combination of the patient's tissue damage (pathophysiology) and the patient's thoughts, mood and behavior.
Psychological management of pain involves three steps:
Assisting the patient in understanding the aspects that thoughts and behaviors influence the experience of pain and that the patient plays a significant role in controlling his/her pain.
Coping skills such as progressive relaxation and cue-controlled relaxation to decrease emotional distress, muscle tension and divert attention away from the exclusive focus upon the experience of pain.  This includes the active scheduling of pleasurable activities as well as increasing the range of daily activities (pain patients uniformly tend to be inactive in a vain attempt to limit pain).
Cognitive restructuring to challenge negative pain related thinking with more adaptive thoughts, and to apply these skills to an ever increasing range of daily events.  This requires that the patient learn problem solving approaches to foster strategies and plans for challenging situations, including a flare in pain.
While the process of physical care of acute and chronic pain continues, it is the psychological approaches that the patient must master in order to cope with what may be chronic residual pain.