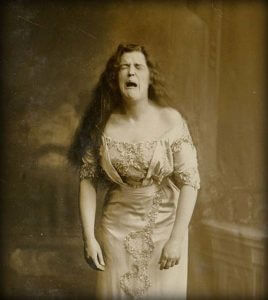 Somatoform: The term "somatoform" derived from concept that, for some patients, pain emerges from purely emotional causes, and that it cannot be due to injury in such patients.
This was far from accurate, and invariably insurers and attorneys had the same question that you pose: "Is this all in their head?" or better put "Are we really responsible for their imagined pain?"
Somatoform:  Individuals with somatic (bodily) symptoms plus abnormal thoughts, feelings, and behaviors may or may not have a diagnosed medical condition. The relationship between physical symptoms and individual psychology exists along a continuum.
Pain is:
I. Biological – a signal of danger
II. Psychological – suffering and fear
III. Behavioral – movement and actions due to agony
IV. Cognitive – thoughts and beliefs as to cause and consequence
V. Spiritual – reminder of our mortality
VII. Cultural – test of the individual's fortitude
It is true that we no longer use "somatoform pain" "pain related to psychological factors".
Such patient's are now diagnosed as having "somatic symptom disorder" rather than somatoform disorder when they have the maladaptive thoughts, feelings, and behaviors that define the chronic pain in addition to their physical (somatic) symptoms.
Most individuals with chronic pain attribute their pain to a combination of factors, including bodily, psychological, and environmental influences. Some individuals with chronic pain would be appropriately diagnosed as having "somatic symptom disorder with predominant pain. "