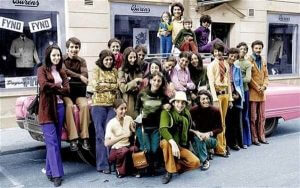 Passive-Dependency: When rearing children, there are a series of critical life stages, but arguably the most important is that related to autonomy/independence. For selfish reasons, we may not want them to grow up, but for healthy reasons, we must encourage them to do so.
The child must become self-sufficient, self-sustaining and build a new life of a fully functioning adult, capable to building his/her own family and then repeating this process for ensuing generations.
In an unhealthy fashion, we encourage dependency among some injured workers, the dependency we do not wish our children to develop. In our attempt to assist and to express empathy, we impeded their doing those things which they can, from building these things that they must, and for living independently of us which they ultimately will.
There are many causes for injured worker passive-dependency. The most concerning is that in which the once robust male who worked heavy labor, prided himself in the physically intensive tasks, emphasized the number of weekly hours worked and/or number of concurrent jobs held. The injury often derails him from ever working again in that capacity. Instead, he may need to consider more passive occupational activities, "or God forbid" (thinks the worker)…a desk job; something avoided since he left school.
To account for not embarking on what he considers a non-masculine and painfully boring future employment (also one for which he lacks training and experience) some injured males take on the "occupation" of dependency upon family, communities and institutions. Their "work" becomes the aggressive seeking of disability determination with more effort and time put into that quest than previously put into career planning and training.
a role with which he becomes quickly comfortable, and a role he challenges others to take from him.
A critical factor is that this once robust and aggressive male who fought the environmental elements, failing equipment, muscle and joint fatigue, unfair employers and lazy coworkers, now directs all of his energies to the administrative issues under workers' compensation. And he successfully brings his family into that battle.