Money: The patient's focus upon the financial value of his/her claim adversely impacts psychological progress and should not be a focus of treatment.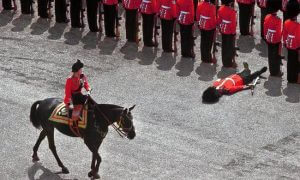 Here are three ways of conceiving the patient's interest in the monetary value of an injury, and these, for some patients, are overlapping
a. The patient has significant lost income over the long duration of post-injury care. Bills have become a serious concern and future financial survival may be in question.
b. The patient strongly feels that he/she needs to compensated for the impact of the injury upon career and family.
c. The patient believes that the funds come directly from the employer toward whom the patient feels appreciable anger.
Case: A patient with a failed fusion is told by the surgeon (in effect): "There is nothing more that can be done. This can easily be classified a catastrophic injury, and you will definitely get more money." Patient comes to me tearfully: "This is really messed up. I don't want money. I do not think about money. I hate taking these drugs, hate the emptiness of my life, hate being alone with nothing to do…how would money help this?"
The surgeon has made the mistake that we all do; we generalize based upon our past experience as to what a patient likely wants. There are more direct ways of determining whether the patient has a financial goals as a top priority: simply ask "to what degree would settlement at this time be helpful to you?"
When that question is asked of someone in chronic pain, the most frequent response is: "there is no money that will help with this pain."