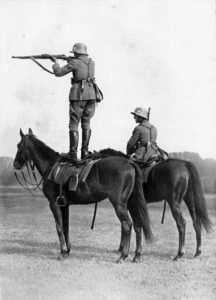 "Going Both Ways"
I have often discussed the impact of delayed care and procedure approval on injured workers. They believe that there is no clinical basis for those delays and that the denied or postponed authorization is solely for cost containment. Sometimes they are correct. There are times, however, where the delays arise because a provider has not documented the need and/or the provider has the "one-tool-fits-all" mindset.
I often cite the situation in which a patient told a gastroenterologist of her headache for which he ordered an immediate colonoscopy. I examine many patients, private and workers compensation, for stimulator implant candidacy (the psychological exam prior to a trial is mandated by all private insurers, Medicare, and informed comp carriers). The procedure can provide marked relief to the appropriately screened patient who has exhausted all surgical options.
But increasingly, I see requests to perform a trial implant on (for example) a 27 year old male with no apparent pain behaviors who has been told that an implant is the only option for chronic back pain relief. The insurer has become a gatekeeper, for not only their own financial goals but, hopefully, also as a means of protecting the patient. That said, injured workers correctly protest that they are treated differently than private patients.
They form this belief from friends/neighbors/family but also from seeing the length of time they spend in waiting rooms and the brevity of time spent with them. They feel they are being dismissed and denigrated. However, there is a flip side. When a patient has no financial responsibility for their care and has no allegiance/relationship with their providers, they are more likely to be noncompliant, inappreciative and…accusatory.
Providers are often blindsided by the patient who fails to comply with treatment, arrives late or not at all for scheduled appointments, complains of demands made upon them and/or abruptly asks for change of provider.
The lack of fidelity to the clinical relationship can, and often does, go both ways.