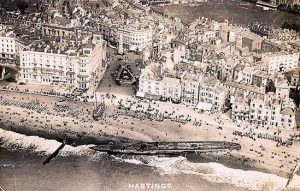 When a patient reaches MMI with a permanent and partial disability, s/he should be focusing on dealing with chronicity, not facing the reluctant clinician, hesitant to "let go".
There is an understandable resistance among patients to accept that their limitations and suffering may be chronic. But sometimes the treating clinician appears to have more difficulty with this acceptance than does the patient.
Here are some of the reasons:
1. "I don't want the patient saying that my treatment of him/her was not effective."
2. "I am uncomfortable dealing with the patient's response to being told that he/she has chronic and refractory problems."
3. "I fear that referrals to me will be negatively impacted by a patient who leaves my practice with residual and permanent complaints."
Of most concern are the situations in which the clinician exhausts treatment options and refers the patient to what I call "N & N" (needles and narcotics).
Patients will tell me that they have been seen in multiple pain management centers for care of which they understood very little. They recount injections, the intended action of which they also failed to understand. They cite the numerous changes in medication but refer more to lack of efficacy and untoward side effects.
Ideally, all responsible parties work toward a consensus on the patient's status. When it is time for the patient to address the issue of chronicity, the clinician's role is to support their acceptance, rather than encourage denial and fear.