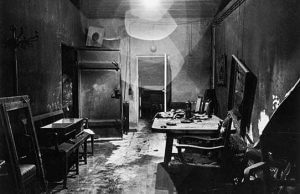 Contemplation:
Consider this: Using the wrong specialist to treat an injured worker is akin to referring to a dentist for knee surgery or combing your hair with a spatula.
Workers' Contemplation:
• I presented at a conference in which injury and pain were being discussed. An audience member said that insurance companies were sending injured workers to her, and she asked me how exactly to diagnose and treat injured workers. She had all but no background in the area of workers' compensation.
• I was reviewing online articles regarding psychological clearance for spinal column stimulator implant trials. A fellow had posted an online request that indicated that he treated marital problems, but his practice was not thriving. He wanted to market for referrals to evaluate patients for implant candidacy.
• A local surgeon refers injured workers for psychological pain management to someone of whom he is personally fond. This psychologist's website states that he specializes in the treatment of children and specifically ADD.
• An insurance company complained that the person that they (still) use over-medicates all patients, often prescribing opiates already managed by a pain clinic.
You say that you have a patient who is in pain and who is depressed. A cursory look at the two doctors you are considering indicates that one specializes in learning disability in adolescents and the other deals with behavioral problems such as gambling and substance abuse.
There are tools and skills for every job – finding the right fit is based on skill and experience, not willingness to serve or geographic location.
Finding health care for your family is, and should be, a complex decision. Finding health care for an injured worker should be just as focused and specific.