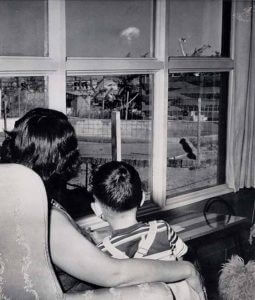 The concern is "treatment resistance" mental disorder. In the scientific literature, there has been a 25 fold increase in the number of articles addressing treatment resistance.
Treatment resistance is the failure to return to baseline and achieve a 50% reduction in symptoms even though effective dosage and sufficient duration of treatment has occurred.
We have been taught that:
Medication and psychotherapy in combination is the most effective treatment modality, that either alone would not be as effective, BUT if you have funds/option of only one form of treatment, medication is the most effective.
We now know that this is not entirely accurate.
We have operated under several false assumptions:
a, Mental illness is determined by genetics
b. Most patients have a single disorder
c. One form of evidence-based treatment is effective
d. The best treatment is pills.
However, dependent upon the study and the population examined, between fifteen- to fifty-percent of patients with mood disorder fail to respond to medication, only a minority fully recover, and of those who did recover, half then had a recurrent major depressive episode within two years.
What are we missing here?
1. 78% of patients have a co-morbid condition (Wisniewski, 2009). You do not merely have a patient with PTSD. You may have a patient with PTSD, dependent personality, and addictive disorder, but the focus on PTSD obscures co-existing (co-morbid) conditions that will impede or entirely block recovery)
2. What is the nature of care for our depressed patients:
a. The patient is started on an antidepressant, the level is increased, and if it fails, another is tried. Combinations are tried. Patients may have side effects without desired impact
b. Patient is seen for 5-15 minutes, asked how they are doing, medications are adjusted, and the patient is scheduled for a return
c. If psychotherapy is offered the patient, it may come from affiliated staff or referred elsewhere, and there is question as to whether there is communication between he/she who is prescribing and he/she who is providing psychotherapy
Psychopharmacology is business; big business, and the fees generated by "med checks" spread across 6+ patients per hour is far greater than any insurer will pay for one hour of psychotherapy.
While anyone prescribing should disclose to the patient (and insurer) if he/she is involved in drug trials, at least one of my patients did not know that she was involved in a drug trial until after a medication visit, she was contacted by the pharmaceutical company with a telephone interview…for their research. She was rightfully incensed.
Drug management has been a boon to the medically ill, but it should not be considered the sole, or even perhaps the base, line of treatment.
American Psychosomatic Society