The Misinformed Patient
Patients become misdirected or misinformed about their injuries.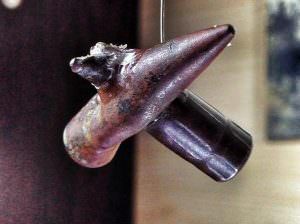 Many aspects of an injury may be misunderstood by the patient, particularly in the absence of prior significant exposure to the healthcare system.
The focus of the patient in the aftermath of injury should be:
a. What are my objective damages
b. What care will be required
c. What will be the length of care
d. Will there be permanent limitations
e. Will my job still exist
Intermediate concerns will be:
a. What is the short term and long term emotional impact upon my family
b. Will my employer and are my coworkers assist in my recovery
c. How can we financially survive until I get back to work
d. Are there better doctors for my injury
e. Will my doctors spend sufficient time trying to understand all of my problems
Complications to recovery will arise from:
a. Contentious interactions in offices where care is managed
b. Inappropriate and inaccurate advice from family and others
c. Adversarial relationships with those authorizing care
d. Failure of clinicians to make reasonable inquiry regarding mental status
e. Poor understanding of what will be the final resolution of this injury
As you can see, many opportunities for misinformation and misguidance arise after injury, even with the best of care and intentions.