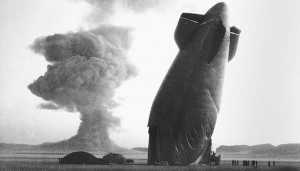 Psychogenic pain was a cumbersome and misunderstood diagnosis in the past, since it implied that the pain was imagined the result of anxiety, and/or not physical in nature.
Rather that psychogenic pain, the current diagnosis is 300.82 [ICD-10: F45.1) Somatic Symptom Disorder with Predominate Pain, Persistent and (either) Mild, Moderate or Severe.
This refers to our patients who have significant pain that disrupts their daily functioning.
These injured workers have obsessive thoughts, feelings, and behaviors arising from their pain. They have a high level of anxiety regarding the pain's implications, persistent thoughts about the potential significance of symptoms, and spend much of their time and energy dealing with the pain.
The diagnosis points to the importance of the psychological response of the patient to the injury, but does not imply that the pain arises from purely psychological factors.
The persistent nature of pain is a concern for patients and clinicians.  The patients fail to establish a functional or productive use of time, are disruptive to the family and, as we have discussed, their inactivity contributes to other health risks
The latter problems can result in a diagnosis of (316.0 [ICD-10: F54) Psychological Factors Affecting Other Medical Conditions, in which the patient's inactivity leads to obesity and dangerous eating habits, complications of Type II Diabetes, cardiovascular , and hypertension.
Pain management is, of course, important, but we fail to realize that preoccupation with pain, and the changes in mood and behavior, commonly leads to increased health risks in other areas.
Can it be more complex?  Yes, it can. Add to this the dependent (personality disorder) and the obsessive-compulsive (personality disorder) patients who concurrently deal with these complications to recovery.