Surveillance as a Disincentive to Recovery
"…he's supposed to be disabled and here he was working in his yard, going for walks and playing ball with his kids…"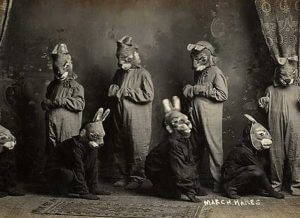 Dr. Adams replies: Many believe that an injured worker, if truly disabled, cannot work and will not attempt any activity.
On the other hand, if any patient is to return to the workforce, regardless of pain and limitations, it is crucial that they attempt to engage in some productive activities every day. This is a separate issue from the patient who claims they cannot work and is found performing paid work or freely using an injured body part without physical repercussions.
The psychological component of pain management and rehabilitation requires that the patient not see each day as "giving in" to pain, suffering and limitations. Within the confines of his/her disabling condition, the patient must be encouraged, and agree, to attempt something that both the patient and doctor would define as "daily work."
For many patients, it can be no more than arising early, dealing with one's own hygiene and performing consistent domestic chores. It may also include walks, small projects, and assuming responsibility for ongoing family needs. This replaces a retreat to bed and television.
The problem occurs when a patient is certain that his activities are being monitored, recorded and reported. Knowing that he/she is being observed serves as a disincentive for participating in rehabilitative efforts.
Indeed, the concept of surveillance is one of the first concerns expressed by a patient when you suggest they create a daily agenda of productivity. "If I attempt any of this, I have been told that my benefits will be suspended. So I cannot do anything until my case closes." At the same time, the patient knows they are being chided for passivity and inactivity.
Then there is the matter of the impact of inactivity upon physical recovery. A body placed into disuse is an unhealthy and quickly malfunctioning one. An inactive patient becomes deconditioned, obese, and corollary health risks emerge. Obesity leads to hypertension and diabetes. The combination can result in even less physical capacity and endurance than the simple injury creates.
Thus, despite fear of being mislabeled and denigrated, the patient must have verbal and emotional support for leading productive days toward the goal of future employment.