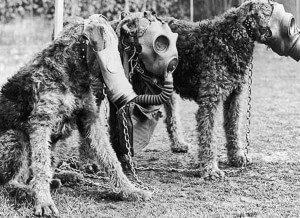 Honesty and Integrity
Patients in any specialty are selective in their history. Patients withhold information for a variety of reasons, but regardless of the reason, patients are rarely full disclosive.  Honesty and integrity become issues of concern.
I recall seeing a couple for their pre-marital problems. The problem: He wanted to marry, and she did not. Both were previously divorced. He wanted a commitment from her; she wanted to be free and to date. Both had provided extensive background histories to me. They assured me that they had held back no data from me or each other. Then, when it was clear that an impasse had been reached, that she would not marry him at this time, he said "yes, and she has been that way since she was raped." And she replied "yes, I believe that's when it began."
While there are those patients who disclose sensitive information over time, titrate it as they become comfortable, there are also those who begin withholding data at a key point in their care; the difference between disclosure and honesty.
This is no more common than in the case of injured workers. While they wish to bring all data into injury related psychological care, much of which pre-dates their injury, there are data that they will suddenly withhold. They willingly discuss their pain, their maltreatment by others, their mood disorder and anxiety, their emerging family problems and their miserable financial problems, they quite often fail to mention that they are in settlement negotiations.
Quite often, it is during these settlement negotiations that they cease to improve, report new symptoms, indicate a degree of emotional impairment that was not previously seen. It is as though by doing so, they enhance the value of their claim. And it is at this point, that they drift from psychological need into more manipulative behavior. It is disheartening, but it is also consistent.
A patient may enhance their own symptoms because he/she is frightened that after an insurance claim is settled, more symptoms may arise for which they will not be compensated and/or may not have health insurance coverage. Thus, the deliberate exaggeration of complaints may be a means to assure that future treatment will be made available should the valid need arise.
However, there are those who see that new complaints of orthopedic pain and/or new complaints of emotional dysfunctional may lead to tangible or emotional.
The most unfortunate aspect of this behavior is that it erodes or destroys the doctor-patient relationship when that relationship is then manipulated for definable gain.