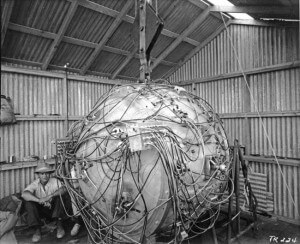 Work Ethic
Most species including man have a genetic need to work and play; a work ethic. You see examples not only of mammals engaged in both but also reptiles, birds and insects.
In effect, we all have work to perform and are not emotionally or biologically fulfilled in the absence of work.
Even toddlers find "work" to do, and play in which to engage. In retirement, many find other means of "work" including perfection of hobbies or multiple part time pursuits.
To be deprived of the capacity for work is a painful aspect of disability. Much time in American society is designed to insure that there is no discrimination against the disabled; that they too have the option of work within their objective limitations.
Arguably, too little time is spent determining and managing the quality of life for those who are seen as permanently disabled. Indeed, when assessing chronic pain, a commonly used diagnostic instrument is the Quality of Life Inventory, designed to measure the patient's assessment of what is derived from the residuals that are left after a disability occurs.
There is a notable conflict for the patient. S/he is to demonstrate an incapacity to work despite the urge to do so. Financial remuneration and social consideration is based upon the limitations; any attempt to compensate, find activities that would result in feelings of productivity and pride, must not be pursued.
The flawed thinking is that if a patient can engage in productive pursuits, then s/he is not truly disabled.
Disability becomes a cage from which there is no freedom.