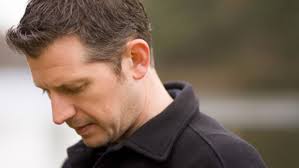 Differences in Care
"The treatment of injured workers is quite a departure from traditional psychological care.
In a psychological practice, patient's are self-referred, referred by family or friends, referred by their insurance carrier or referred other professionals. The patients seek care for phobias, mood disorders, addictions, problems with intimacy and a range of conflicts and decisions. They are choosing their psychologist; they have firmly held rules of confidentiality and privacy. They have reasonable control of when and how often they are seen.
By contrast, injured workers may be sent (often after considerable delay) after recurrently complaining about depression to their primary treating physician. He/she may be reluctant to make that referral. It must be authorized, and careful reign is maintained over the length and extent of care. The insurer will insist on regular updates, return to work forms, statements of limitations and expected dates of release.
The commonality in private and workers' compensation patients is that in both settings, the psychological is treated as separate and distinct from the physical. This is in spite of the abundant and recently increasing data that reveals that psychological problems have physical components if not causes.
Workers' compensation patients seek care to deal with the ordeal of this unexpected change (injury) in their life, income and role in family and society. They need to discover alternatives for their future. Quite often they need help understanding why their care under workers' compensation is different from their care in the private sector. This is especially true for those injured workers who had private care in the years preceding injury.
Many would agree that the psychological care of injured workers constitutes its own specialty area in which pain and depression are the primary concerns."