When Prescribing Opiates is Problematic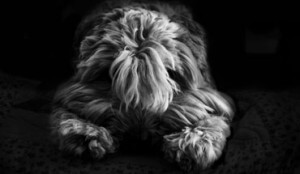 "Research indicates (Grattan, A. Sullivan, M. et al. Depression and Prescription Opioid Misuse Among Chronic Opioid Therapy Recipients With No History of Substance Abuse. Fam Med. 2012;10(4):304-311) that moderately and severely depressed patients are more likely to abuse opioid medications for their non-pain symptoms. Patients readily learn to treat depression with narcotic pain medications.
We have known that pain can lead to depression, and depression increases perception of pain. We now know that patients who are depressed will use their hydrocodone, oxycontin and other opiates as self-medication for their depressive symptoms.
The implications are quite serious: If a patient is prescribed these opiates for pain, and there is concern for abuse and addiction, it is critical to determine if this patient has symptoms of a depressive disorder either consequent to injury or independent of injury.
Depressed individuals "are anhedonic" (are unable to derive pleasure from their world), unable to express enthusiasm, are pessimistic, sad, empty and withdrawn. By contrast, opiates can create euphoria, a sense of (false) well-being, and in the short run, the patient "feels" less depressed.
Since the depression is not being treated, and likely has not been diagnosed, the patient finds that s/he can self-medicate for the symptoms of depression with the same narcotics prescribed for his/her pain even though the pain symptoms may have abated.
The injured worker need only complain of continuing (or worsening) pain to secure more narcotic medication, to achieve a sense of more pleasure and continued sense of escape from depressed mood.
The reality is that those who treat acute and chronic pain complaints do not automatically test for depression despite the ease with which depression can be diagnosed.