The most common disorder we see among injured workers is what is referred to as an Adjustment Disorder.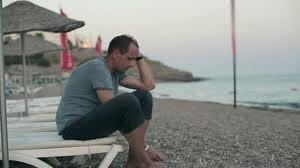 Stressors for people of any age include divorce or problems with a relationship, general life changes, illness or other health issues in yourself or a loved one, moving to a different home or a different city, unexpected catastrophes, financial worries, etc.
An adjustment to a stressor becomes an Adjustment Disorder" when the patient has a difficult time coping, and the reaction is stronger or greater than what would be expected for the type of event that has occurred.
Adjustment Disorders arise in response to a specific stressor that has occurred during the past 90 days. An Adjustment Disorder:
causes impairment in social and occupational functioning.
causes distress that is greater than we would expect (and see) when others are exposed to the same stressor.
The patient may exhibit defiance, impulsive behavior, anxiety, tearfulness, withdrawal, and physical complaints.
By definition, in an adjustment disorder, once the stressor or its consequences have terminated, the symptoms do not persist for more than an additional six months.
If the symptoms persist for longer than that period, other clinical diagnoses must be considered. (such as anxiety disorders recently discussed or depressive
disorders to be discussed next).