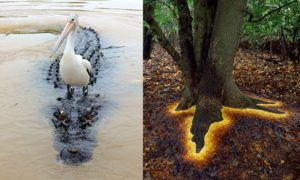 Fester: You would think that patients want to recover as quickly as possible, but we find them actually slowing their own recovery.
Despite appropriate and timely care, there are patients who fail to recover. While this failure can, in many cases, be traced to patient noncompliance, there are more often exogenous factors which impede the course of recovery. These are neither simple nor benign factors which exceed the boundaries of cost-contained and effective treatment, while initially appearing obscure if not illogical to non-psychologists involved in the patient's care.
Patients impacted by such factors not only fail to recover, but fester and the treatment process itself then appears to intensify the subjective description of presented symptoms. Two related concepts need to be addressed in these clinical situations, the factors which cause the case to fester and the capacity to measure their potential occurrence.
There are six factors which can be summed by this acronym (F.E.S.T.E.R.). For those clinical cases which will fester, there are several questions which the skilled clinician can utilize to determine the potential emergence of a disability role and the degree to which it is modifiable.
(fear, education, secondary gain, threat, expectancy and resentment)