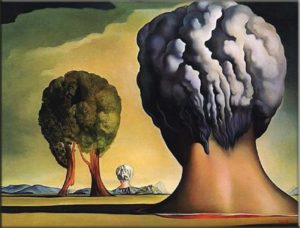 In my experience, males respond to many injuries and most assaults differently than do females. Males feel that their masculinity has been called into question by their signs of fear. They continually wonder why they did not manage the trauma more effectively and aggressively. If assaulted, males are prone to see their assailant as having shamed or humiliated them.
Post-Traumatic Stress Disorder, or PTSD, is an anxiety disorder that can develop after exposure to a terrifying event or ordeal in which grave physical harm occurred or was threatened. Traumatic events that may trigger PTSD include violent personal assaults, natural or human-caused disasters, accidents, or military combat.
When in danger, it's natural to feel afraid. This fear triggers many split-second changes in the body to prepare to defend against the danger or to avoid it. This fight-or-flight  response is a healthy reaction meant to protect a person from harm. But in PTSD, this reaction is changed or damaged. Males who have PTSD may feel stressed or frightened even when they're no longer in danger.
PTSD can cause many symptoms. These symptoms can be grouped into three categories:
Re-experiencing symptoms:
Flashbacks reliving the trauma over and over, including physical symptoms like a racing heart or sweating
Bad dreams
Frightening thoughts.
Re-experiencing symptoms can disrupt a person's everyday routine, and can arise from the person's own thoughts and feelings or from words, objects, or situations that are reminders of the event.
Avoidance symptoms:
Staying away from places, events, or objects that are reminders of the experience
Feeling emotionally numb
Feeling strong guilt, depression, or worry
Losing interest in activities that were enjoyable in the past
Having trouble remembering the dangerous event.
Things that remind a person of the traumatic event can trigger avoidance symptoms that then cause a person to change his or her personal routine. For example, after a bad car accident, a person who usually drives may avoid driving or riding in a car.
Hyperarousal symptoms:
Being easily startled
Feeling tense or on edge
Having difficulty sleeping, and/or having angry outbursts.
Hyperarousal symptoms are usually constant, instead of being triggered by things that remind one of the traumatic event. They can make the person feel stressed and angry. These symptoms may make it hard to do daily tasks, such as sleeping, eating, or concentrating.'
It's natural to have some of these symptoms after a dangerous event. Sometimes people have very serious symptoms that go away after a few weeks. This is called acute stress disorder, or ASD. When the symptoms last more than a few weeks and become an ongoing problem, they might be PTSD. Some people with PTSD don_t show any symptoms for weeks or months.
It is important to remember that not everyone who lives through a dangerous event gets PTSD. In fact, most will not get the disorder. Risk factors make a person more likely to get PTSD. Resilience factors can help reduce the risk of the disorder.
Some of these risk and resilience factors are present before the trauma and others become important during and after a traumatic event.
Risk factors that increase the likelihood of developing PTSD:
Living through dangerous events and traumas
Having a history of mental illness
Getting hurt
Seeing people hurt or killed
Feeling horror, helplessness, or extreme fear
Having little or no social support after the event
Dealing with extra stress after the event, such as loss of a loved one, pain and injury, or loss of a job or home.
Resilience factors that may reduce the risk of PTSD include:
Seeking out support from other people, such as friends and family
Finding a support group after a traumatic event
Feeling good about one's own actions in the face of danger
Having a coping strategy, or a way of getting through the bad event and learning from it
Being able to act and respond effectively despite feeling fear.
Health Grades