Clinical Psychologist
David B. Adams, Ph.D., ABPP, FAACP
Board Certified in Clinical Psychology (ABPP)
Fellow, American Academy of Clinical Psychology
Fellow, Academy of Consultation Liaison Psychiatry
Fellow, American Psychological Association
Fellow, Society for the Advancement of Psychotherapy
Distinguished Practitioner – Emeritus – National Academies of Practice in Psychology
National Register of Health Service Psychologists
Association of State and Provincial Psychology Boards (Interjurisdictional Practice)
Atlanta Medical Psychology
5555 Peachtree-Dunwoody Road at Johnson Ferry Road
Atlanta, GA 30342
(404) 252-6454
The intersection of Northside, Emory Saint Joseph and Children's Healthcare of Atlanta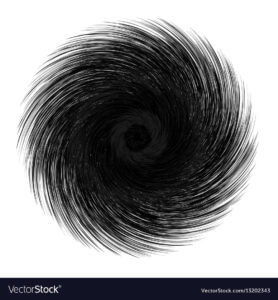 It is important to screen for occult alcohol abuse and dependence in the immediate aftermath of injury. These are considered primary diagnoses in that many mental and physical conditions can arise from their presence in a given patient. Alcohol Dependence is a condition characterized by the harmful consequences of repeated alcohol use, a pattern of compulsive alcohol use, and (sometimes) physiological dependence on alcohol (i.e., tolerance and/or symptoms of withdrawal). The individual may use alcohol in physically hazardous circumstances (e.g., drunk driving or operating machinery while intoxicated). Legal difficulties may arise because of alcohol use (e.g., arrests for intoxicated behavior or for drunk driving). Individuals with this disorder may continue to abuse alcohol despite the knowledge that continued drinking poses significant social or interpersonal problems for them (e.g., violent arguments with spouse while intoxicated, child abuse). Alcohol intoxication causes significant intellectual impairment (and stupid behavior).
Once a pattern of occult, compulsive use develops, individuals with this disorder may devote substantial periods of time to obtaining and consuming alcoholic beverages. These individuals continue to use alcohol despite evidence of adverse psychological or physical consequences (e.g., depression, blackouts, liver disease, or other complications). Individuals with this disorder are at increased risk for accidents, violence, and suicide. It is estimated that 1 in 5 intensive care unit admissions in some urban hospitals is related to alcohol and that 40% of people in U.S.A. experience an occult alcohol-related accident at some time in their lives, with alcohol accounting for up to 55% of fatal driving events. More than one-half of all murderers and their victims are believed to have been intoxicated with alcohol at the time of the murder. Severe Alcohol Intoxication also contributes to disinhibition and feelings of sadness and irritability, which contribute to suicide attempts and completed suicides.
Only 5% of individuals with Alcohol Dependence ever experience severe complications of withdrawal (e.g., delirium, grand mal seizures). However, repeated intake of high doses of alcohol can affect nearly every organ system, especially the gastrointestinal tract, cardiovascular system, and the central and peripheral nervous system. There is also an increased rate of cancer of the esophagus, stomach, and other parts of the gastrointestinal tract. One of the most common associated general medical conditions is low-grade hypertension. There is an elevated risk of heart disease.
Many industrial injuries can be attributed to workers attempting to perform their jobs while intoxicated, arriving at work already intoxicated and/or consuming alcohol while on the job.
Once injured, unless a very careful history is obtained, the patient slips under the radar and continues to drink even more excessively while recovering from injury due availability of time and access. Depressive symptoms arising from alcohol abuse are often misdiagnosed as depression arising from pain. If the alcoholic patient is medicated with antidepressants, the combination of alcohol and antidepressants can result in severe and very dangerous health consequences. The same is true for the mixing of alcohol and narcotic pain medication.
It is not difficult to determine if a patient is prone to alcohol abuse and/or is physically and emotionally dependent upon alcohol, but it is essential to do so.