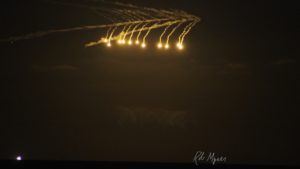 Misdiagnosis: PTSD can be over-diagnosed and also inaccurately/inappropriately diagnosed. It is arguably one of the most misdiagnosed psychological disorders. It is often applied to someone who is depressed, angry and/or simply withdrawn after injury.
True PTSD is an impressive disorder to observe. It arises from being the victim of, or witnessing, an injury that threatens a life or bodily integrity of an individual. The patient with the disorder is truly miserable. In the midst of their daily activities, scenes of the trauma suddenly appear before them as though they were back in the situation. They awaken with alarm if not panic from sleep having had nightmares (called "parasomnias") of the original trauma or nightmares of very similar events. Even watching movies or television programs, reading books or newspapers or hearing reports on the radio of similar events, can trigger the feelings evoked by the original injury.
The patient fears that the event will recur or, in the case of an assault, that the perpetrator will seek them out and assault them again. They become fearful of the time of day, season of the year, location of the original trauma and even smells and sounds which trigger memories of the event (called "redintegration").
They believe that they have no control over their thoughts or emotions. They see these symptoms as merely a continuation of the trauma itself as though there will never be a separation between the incident and them.
Nonetheless, as with many diagnoses, and misdiagnosis, it is quite often inappropriately applied to those with lesser symptoms or other disorders. It can also be unskillfully treated, resulting in the symptoms worsening and becoming chronic and refractory to change.
Patients that are inaccurately diagnosed, and then told that they have PTSD, will cling to the diagnosis as though it defines and determines their future. It is not a difficult diagnosis to make, and, yet, instances abound of it being inaccurately diagnosed.