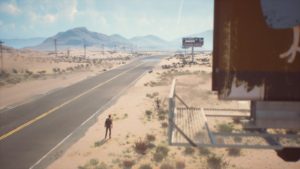 Dormant Alcoholism: It is specious to define someone who does not drink as sober. They may be clean for now, but the fact that if this man has never attended AA, still heavily drinks at certain parties and has used alcohol several times since illness or injury to cope with pain is a significant concern. He is still an alcoholic. All he has displayed is some degree of control. That is not the same as being clean and sober.
But there is a much more important issue: Many alcoholics who have maintained reasonable control over their alcohol intake have a new problem when injured. They are prescribed abusable narcotics which they take in excess. Their rationale is that: a. this is not alcohol,  and b. my physician prescribes them for me. They then justify it further with statements such as I am in pain and should have these drugs until I no longer have any pain.
From the onset (and this is due to poor patient education) they believe that narcotic abuse and alcohol abuse are somehow unrelated. They also believe that narcotics like Oxycontin, Opana, Vicodin, etc will be available to them until there are no pain complaints whatsoever.  Since I still have pain, I still need these drugs, and_ the concerns that apply to people prescribed such analgesia does not apply to them.
What is most daunting is that whoever is prescribing the drug also may be unaway (they may never ask) if the patient has a personal or family history of alcohol abuse, what problems have arisen in their past with substance abuse and have they ever had a problem curtailing alcohol intake. By the way, beer is not alcohol to some patients. I had one who stated that  " I never drink unless you're one of those doctors who believes that a case of beer every day is `drinking'."