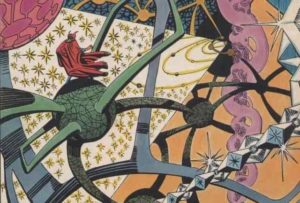 Obesity: The relationship between pain, depression and obesity is an extremely important relationship and an interconnecting one at many levels:
[*]People in pain sometimes pace in agony, but most often they avoid all activities. Feeling so miserable, they attempt to find enjoyment out of the routine things in life such as snacking almost continually. They gain weight and run a host of risks such as diabetes, hypertension and heart disease. They are forcing their body to carry weight far beyond its capacity since injury.
[*]Powerless to change their plight, they become increasingly unwilling to address their health risk factors which now includes their obesity. Well intentioned primary providers may prescribe (or treat with) agents that increase appetite drive, and the patient further gains weight.
[*]For those who have become obese since injury, self-image which has been eroded by inability to work is now further eroded by an obese body image. This contributes further to depressed mood.
[*]Patients often feel that it is horribly unfair for them to have to diet as well as endure pain. They have no control over the pain, and they do not feel they should have to relinquish one more thing…often the only thing…which gives them pleasure.
When I first consult on a patient, part of the data gathered is the pattern of their weight, overeating, degree of sedentary lifestyle and what, if anything, they are willing to modify.