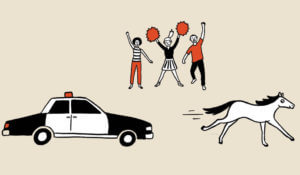 We may be inattentive to a past history of legal problems is important when evaluating patient.
Two-thirds of the time, it provides no data that is useful in treating the patient, but one-third of the time it reveals a range of potential problems for which you need to be prepared.
An inattentive approach falls into four categories:
a. Those that will impact pain management – this include history of DUIs, drunk and disorderly, and narcotics charges that suggest a potential for abusing (or even selling) prescribed pain medication.
b. Those that complicate the financial picture – these include ongoing legal battles, past (or current) bankruptcies, or any conflict that places additional financial burden or responsibility upon the patient and/or family.
c. Those that call into question the patient's honesty – these include arrests for bad checks, various theft charges or any legal entanglement in which the patient has taken advantage of others for material gain.
d. Those that can create conflict in doctor's offices – these are often associated with assault or verbal aggressive behaviors in which the patient has demonstrated difficulty in maintaining control of hostile impulses.
In any situation in which you are predicting probable patient behavior, the best predictor of the future is always the past. If this patient has engaged in one or more of the above four categories of illegal activities, the tendency will be for him/her to engage in the same or similar behaviors in the future. We cannot be inattentive to their past problems even if they appear unrelated.